CHISEN® Forged Product
With over 45 years' experience of FORGING, CHISEN located in Zhangjiagang city, is a professional FORGING company specialized in manufacturing high quality customized forging components. Our forged products are mainly focused on 0.5kg~50kgs.
CHISEN® Forged Product
A Chinese Professional Forging Factory
With over 45 years' experience of FORGING, CHISEN® located in Zhangjiagang city, is a professional FORGING company specialized in manufacturing high quality customized forging components. Our forged products are mainly focused on 0.5kg~50kgs.
TThere are about 180 employees in our company, and most of them are working in the factory area of about 3000 square meters. We have 8 production lines in different production capabilities for all types of forged products. Besides, we have molding workshop, CNC machine workshop, heat treatment work shop, package work shop and testing laboratory. We can make forged products in different industries and for different applications.
CHISEN® will be your best choice of forged product. Whether you require high or low volume production, large or small parts, CHISEN® will save you both time and money. Some of the most prestigious OEM companies have select us as their forged product manufacturing partner.
We are now committed to producing the highest quality forged product with competitive price. We are proud of suppling prefect forged product to our customers on time. Our forged products are mainly exported to the countries like USA, UK, Germany, Italy, Australia, Japan, etc.
Why Choose Us?
Many companies prefer to purchase forged products from China, because Chinese forging factory can supply products with low prices. But you will find out very few Chinese factories can supply quality products as expected.
CHISEN is a Chinese leading forging factory. To deliver superior products to our customers, we have lots of advanced equipment and testing instruments.
All of the raw materials are purchased from best material factory. We enjoy pricing advantage for large demand and long-term cooperation. High quality material is the first and most important factor to produce quality product.
Although sourcing forged product from Chinese companies directly can be risky and difficult to manage without experience, there are many variables. Sourcing through our company will be able to reduce your cost of tooling up to 50% compared to the USA, and lower down the risk of other steel forging companies in China. Our in-house tooling and machining capabilities can also help our customers to save extra cost compared to outsourcing factories.
We have helped our clients to realize their innovation ideas with our rich experience in forging. Once the order is confirmed, we will provide a full solution to our customers for approval, and samples will be provided for free before mass production.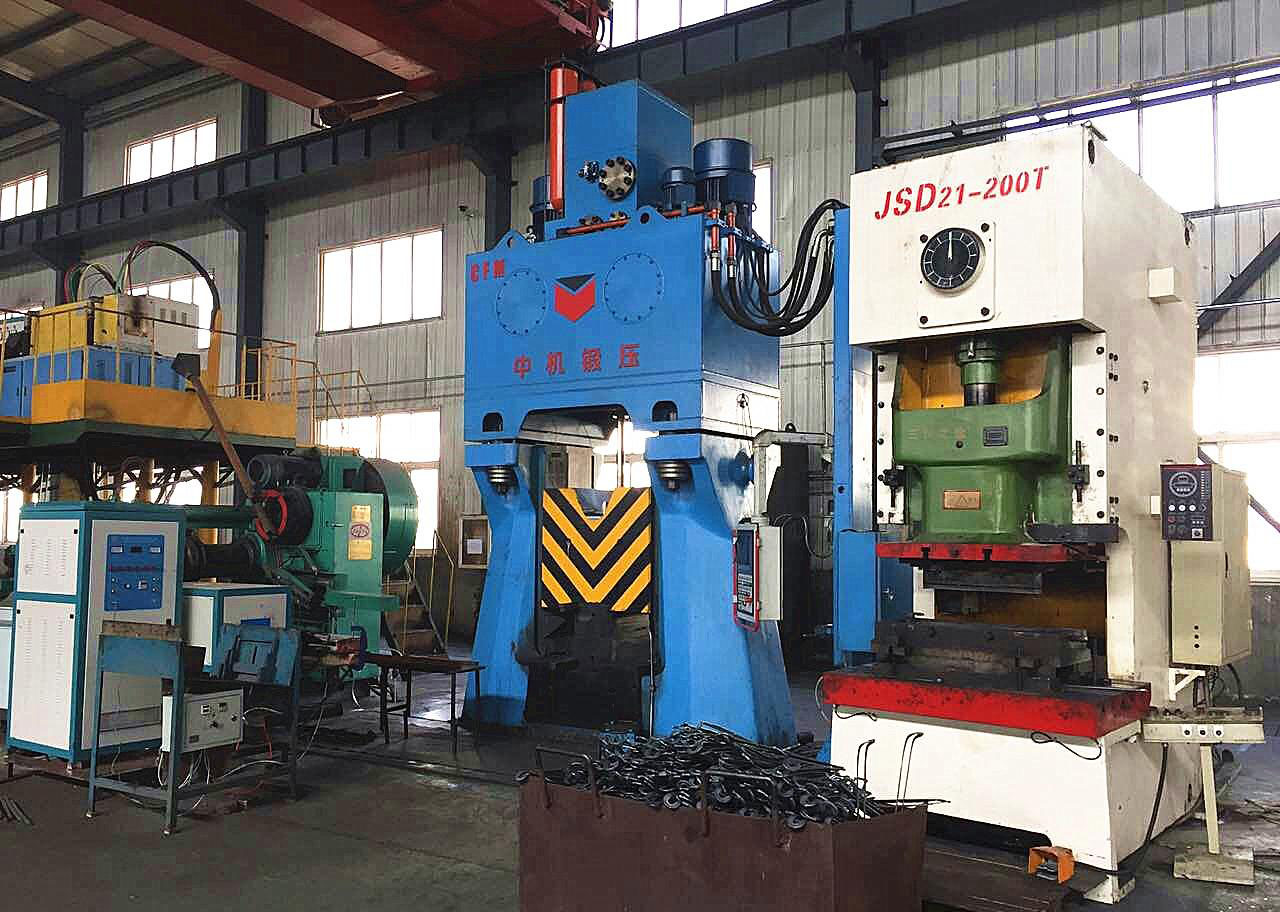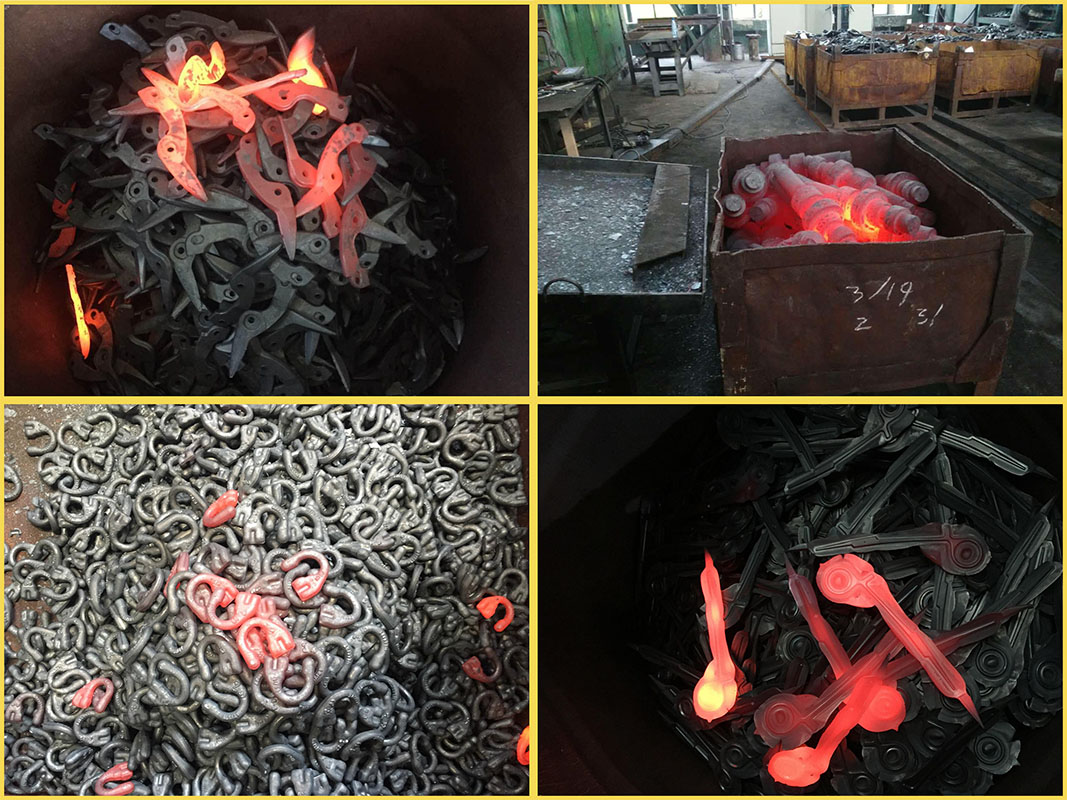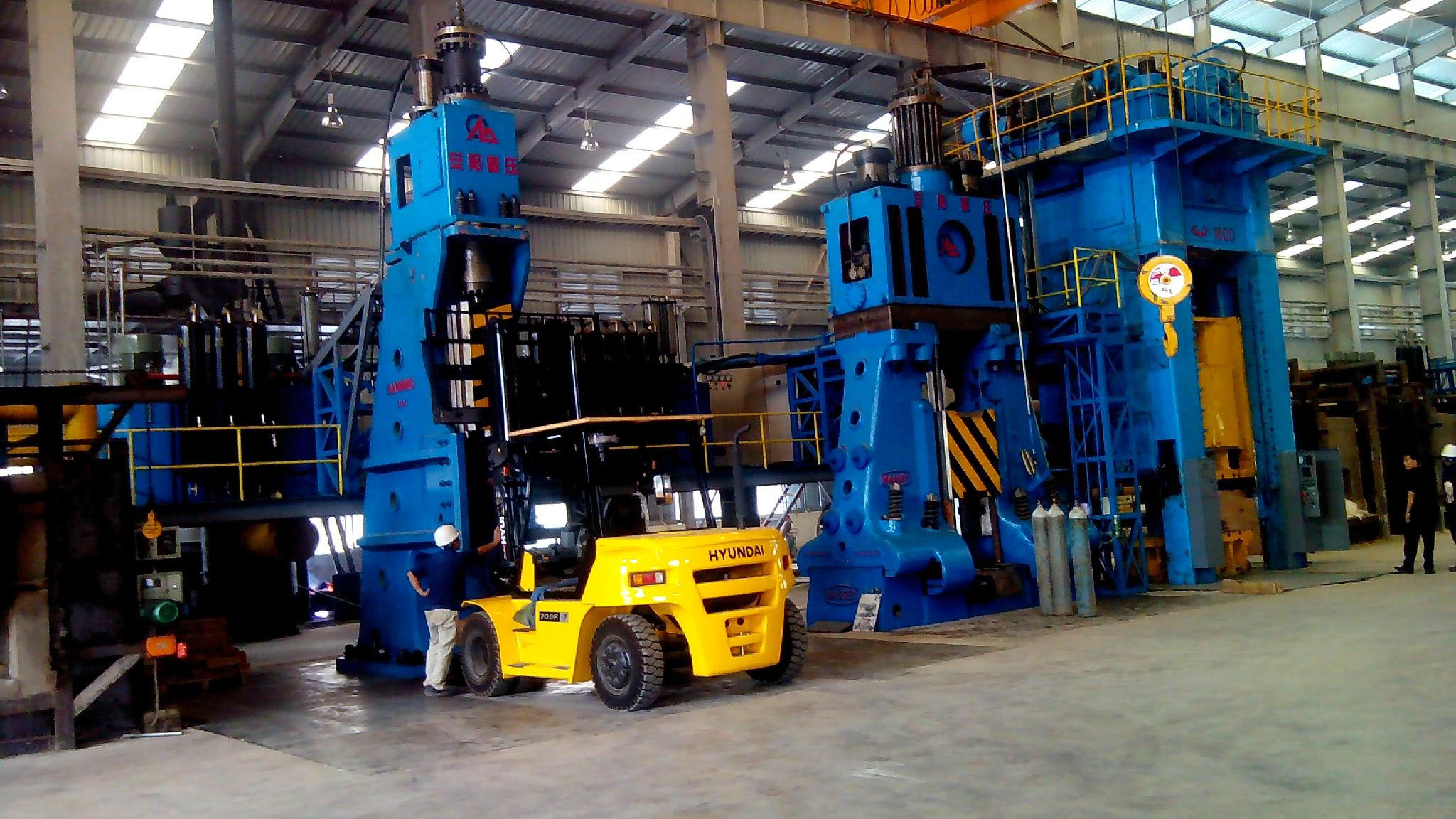 Our forging expertise and capabilities allow us to deliver the right custom forging services for your needs. It's easy to do business with CHISEN because we offer the flexibility to run jobs in a variety of quantities to serve our customers' requirements. Working in a wide variety of materials, from basic iron to alloys of steel, aluminum, copper and special powder metal compacts, we can complete your orders efficiently from set up to JIT delivery. We pride ourselves in how we handle the inevitable rush jobs that arise. We also maintain inventories of raw material, forgings and finished component parts for those customers who have chosen to partner with us, offering them same or next day service for unexpected demands.
CHISEN can produce dies in-house from your designs or CAD drawings, and provide services that go beyond forging to deliver finished parts. Utilizing in-house and approved supply chain sources, we can meet your requirements for heat treating, machining and testing. A variety of surface treatment and finishing options can be applied, ranging from typical blast cleaning to specialty preening and plating. Our commitment to the long term viability of our Company has led us to make continuous reinvestment in our equipment and develop new processes to provide the services you need today and tomorrow.
LEARN MORE
CHISEN provides the following custom forging services:
Electrical Steels
We have unique experience in forging special magnetic and conductive properties for high durability and performance for electromechanical device parts.
Custom Steel Forging
The most robust and reliable steel component manufacturing available.
Aluminum Forging
With decades of experience and exclusive infrared heating technology, we provide the most cost-effective aluminum forging in the business to achieve superior material properties.
Special Alloy Forging
We have capabilities for forging a wide range of specialty alloys including management of suppliers when unique material properties are needed.
Stainless Steel Forging
We implement a highly refined forging process to ensure that our clients derive optimal benefit from their stainless steel forging
When the fit is just right!
With a policy to not only do the job right but to do the right thing, we have helped those seeking design assistance in part realization, creating a forging solution when it is the optimum solution, and suggesting alternate manufacturing methods and sources when it is not.
Why Forgings are best?
The forging process can create parts that are stronger than those manufactured by any other metalworking process. This is why forgings are almost always used where reliability and human safety are critical.
FORGINGS compared to Castings
Forgings are stronger. Casting cannot obtain the strengthening effects of hot and cold working. Forging surpasses casting in predictable strength properties - producing superior strength that is assured, part to part.
Forging refines defects from cast ingots or continuous cast bar. A casting has neither grain flow nor directional strength and the process cannot prevent formation of certain metallurgical defects. Pre-working forge stock produces a grain flow oriented in directions requiring maximum strength. Dendrite structures, alloy segregation's and like imperfections are refined in forging.
Forgings are more reliable, less costly. Casting defects occur in a variety of forms. Because hot working refines grain pattern and imparts high strength, ductility and resistance properties, forged products are more reliable. And they are manufactured without the added costs for tighter process controls and inspection that are required for casting.
Forgings offer better response to heat treatment. Castings require close control of melting and cooling processes because alloy segregation may occur. This results in non-uniform heat treatment response that can affect straightness of finished parts. Forgings respond more predictably to heat treatment and offer better dimensional stability.
Forgings' flexible, cost-effective production adapts to demand. Some castings, such as special performance castings, require expensive materials and process controls, and longer lead times. Open-die and ring rolling are examples of forging processes that adapt to various production run lengths and enable shortened lead times.
FORGINGS compared to Weldments/Fabrications
Forgings offer production economies, material savings. Welded fabrications are more costly in high volume production runs. In fact, fabricated parts are a traditional source of forging conversions as production volume increases. Initial tooling costs for forging can be absorbed by production volume and material savings and forging's intrinsic production economics lower labor costs, scrap and rework reductions and reduced inspection costs.
Forgings are stronger. Welded structures are not usually free of porosity. Any strength benefit gained from welding or fastening standard rolled products can be lost by poor welding or joining practice. The grain orientation achieved in forging makes stronger parts.
Forgings offer cost-effective designs/inspection. A multiple-component welded assembly cannot match the cost-savings gained form a properly designed, one-piece forging. Such part consolidations can result in considerable cost savings. In addition, weldments require costly inspection procedures, especially for highly stressed components. Forgings do not.
Forgings offer more consistent, better metallurgical properties. Selective heating and non-uniform cooling that occur in welding can yield such undesirable metallurgical properties as inconsistent grain structure. In use, a welded seam may act as a metallurgical notch that can lead to part failure. Forgings have no internal voids that cause unexpected failure under stress or impact.
Forgings offer simplified production. Welding and mechanical fastening require careful selection of joining materials, fastening types and sizes, and close monitoring of tightening practice both of which increase production costs. Forging simplifies production and ensures better quality and consistency part after part.
FORGINGS compared to Machined Bar/Plate
Forgings offer broader size range of desired material grades. Sizes and shapes of products made from steel bar and plate are limited to the dimensions in which these materials are supplied. Often, forging may be the only metalworking process available with certain grades in desired sizes. Forgings can be economically produced in a wide range of sizes from parts whose largest dimension is less than 1 in. to parts weighing more than 450,000 lbs.
Forgings have grain oriented to shape for greater strength. Machined bar and plate may be more susceptible to fatigue and stress corrosion because machining cuts material grain pattern. In most cases, forging yields a grain structure oriented to the part shape, resulting in optimum strength, ductility and resistance to impact and fatigue.
Forgings make better, more economical use of materials. Flame cutting plate is a wasteful process one of several fabricating steps that consumes more material than needed to make such parts as rings or hubs. Even more is lost in subsequent machining.
Forgings yield lower scrap; greater, more cost-effective production. Forgings, especially near-net shapes, make better use of material and generate little scrap. In high-volume production runs, forgings have the decisive cost advantage.
Forgings require fewer secondary operations. As supplied, some grades of bar and plate require additional operations such as turning, grinding and polishing to remove surface irregularities and achieve desired finish, dimensional accuracy, machine-ability and strength. Often, forgings can be put into service without expensive secondary operations.
FORGINGS compared to Powder Metal Parts (P/M)
Forgings are stronger. Low standard mechanical properties (e.g. tensile strength) are typical of P/M parts. The grain flow of a forging ensures strength at critical stress points.
Forgings offer higher integrity. Costly part-density modification or infiltration is required to prevent P/M defects. Both processes add costs. The grain refinement of forged parts assures metal soundness and absence of defects.
Forgings require fewer secondary operations. Special P/M shapes, threads and holes and precision tolerances may require extensive machining. Secondary forging operations can often be reduced to finish machining, hole drilling and other simple steps. The inherent soundness of forgings leads to consistent, excellent machined surface finishes.
Forgings offer greater design flexibility. P/M shapes are limited to those that can be ejected in the pressing direction. Forging allows part designs that are not restricted to shapes in this direction.
Forgings use less costly materials. The starting materials for high-quality P/M parts are usually water atomized, pre-alloyed and annealed powders that cost significantly more per pound than bar steels.
We provide customized forging solutions to our customers, not just commodities. Partner with us and see how our in-house design and engineering expertise delivers real value to you.