Forging Capabilities
Combining the latest in engineering and simulation software with hammer and press machinery.
CHISEN is a closed-die impression forging company that services its customers with quality steel forgings using a "high production job shop" mentality. This high production job shop mentality affords the flexibility for our forging company to take on business ranging in quantity from 5,000 pieces to upwards of 1 million+ parts per part number. Utilizing both press and hammer machinery, CHISEN can forge a wide variety of configurations maxing out at the 15-pound gross weight of forging.
This forging flexibility has led to a diverse customer portfolio with an assortment of industries served. Additionally, having the proactive vision and inclination to adopt and implement new systems and technology has led to a comprehensive understanding of process and quality control. Our Value added services are offered such as: Cleaning, Heat Treat, Coining, Cold Stamping, Magnetic Particle Inspection, and E-Coat.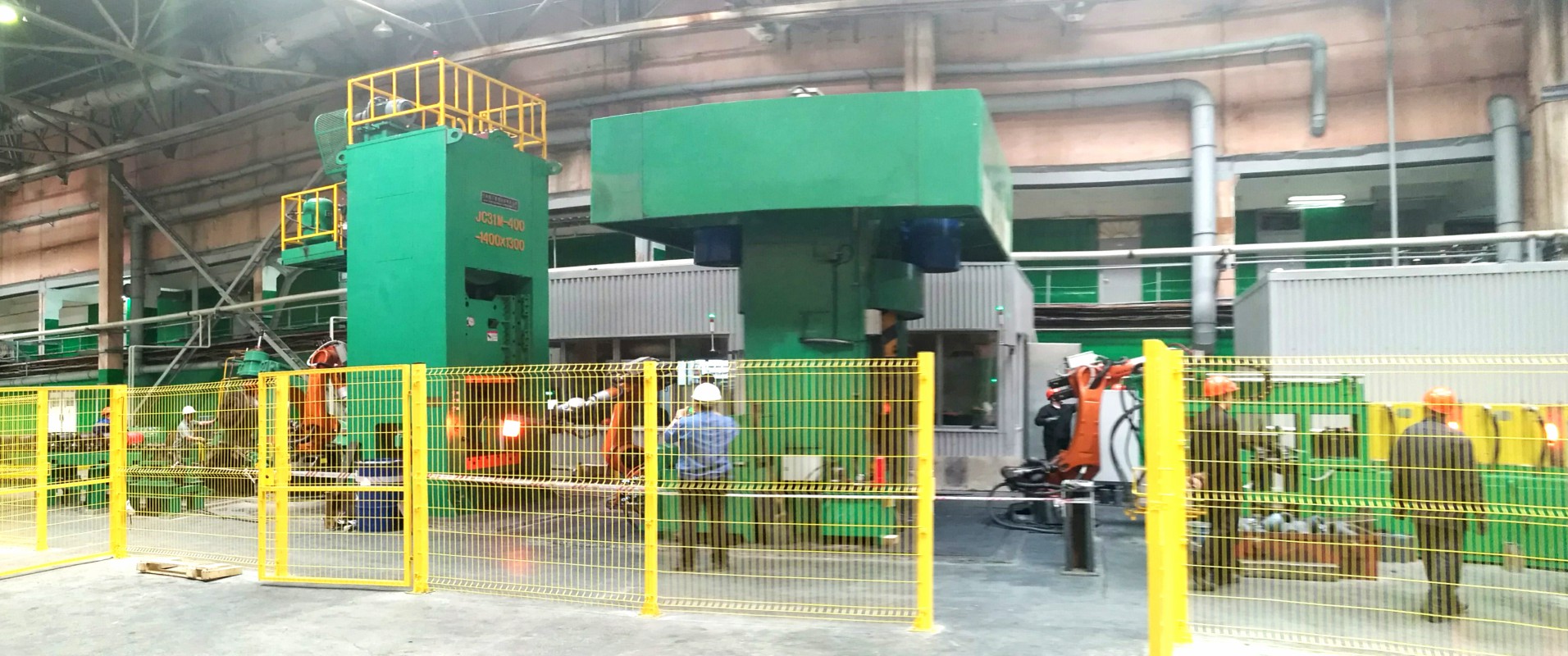 Closed Die Forging Plant
Our Closed Die Plant occupies 6,000 sq. meter (65,000 sq. foot) of production space and is equipped with air hammer up to 1500 lbs. supported by appropriate heat treating, cleaning and quality assurance facilities. There is capability for forging products up to 250 lbs.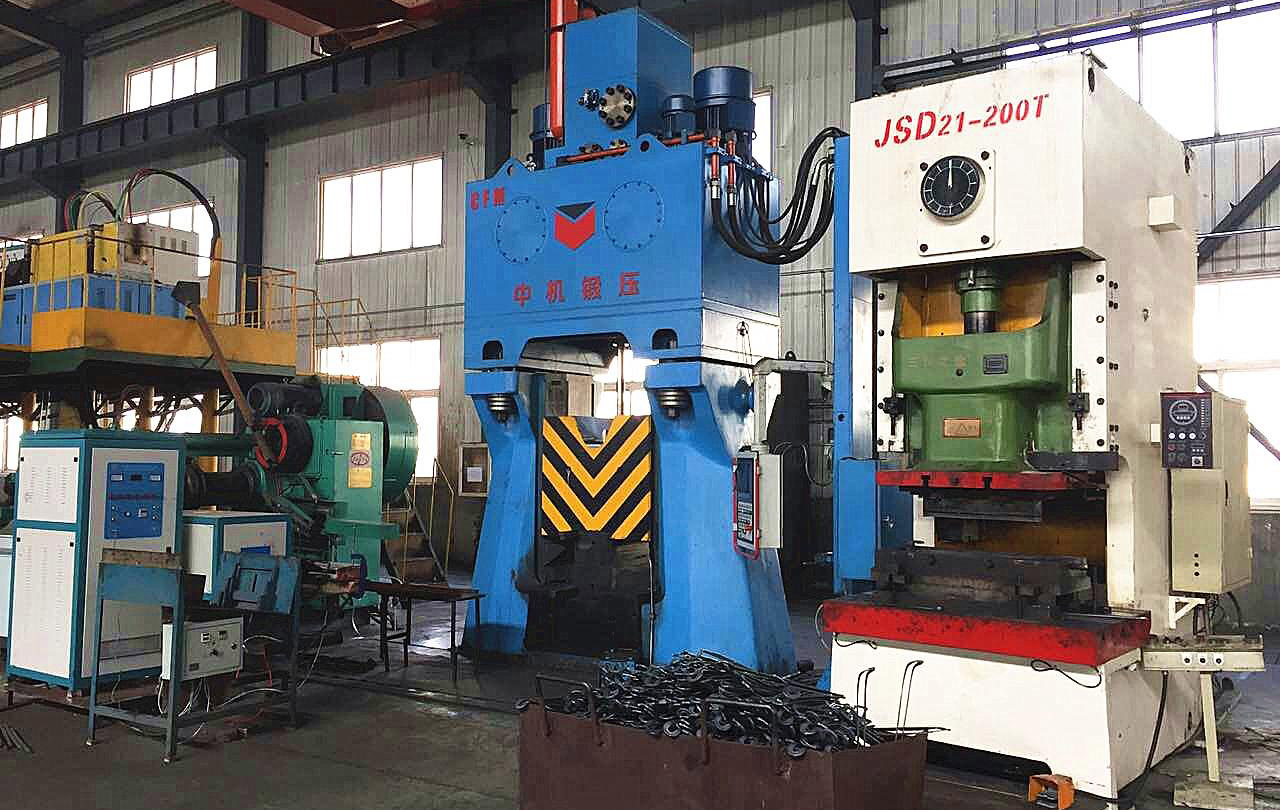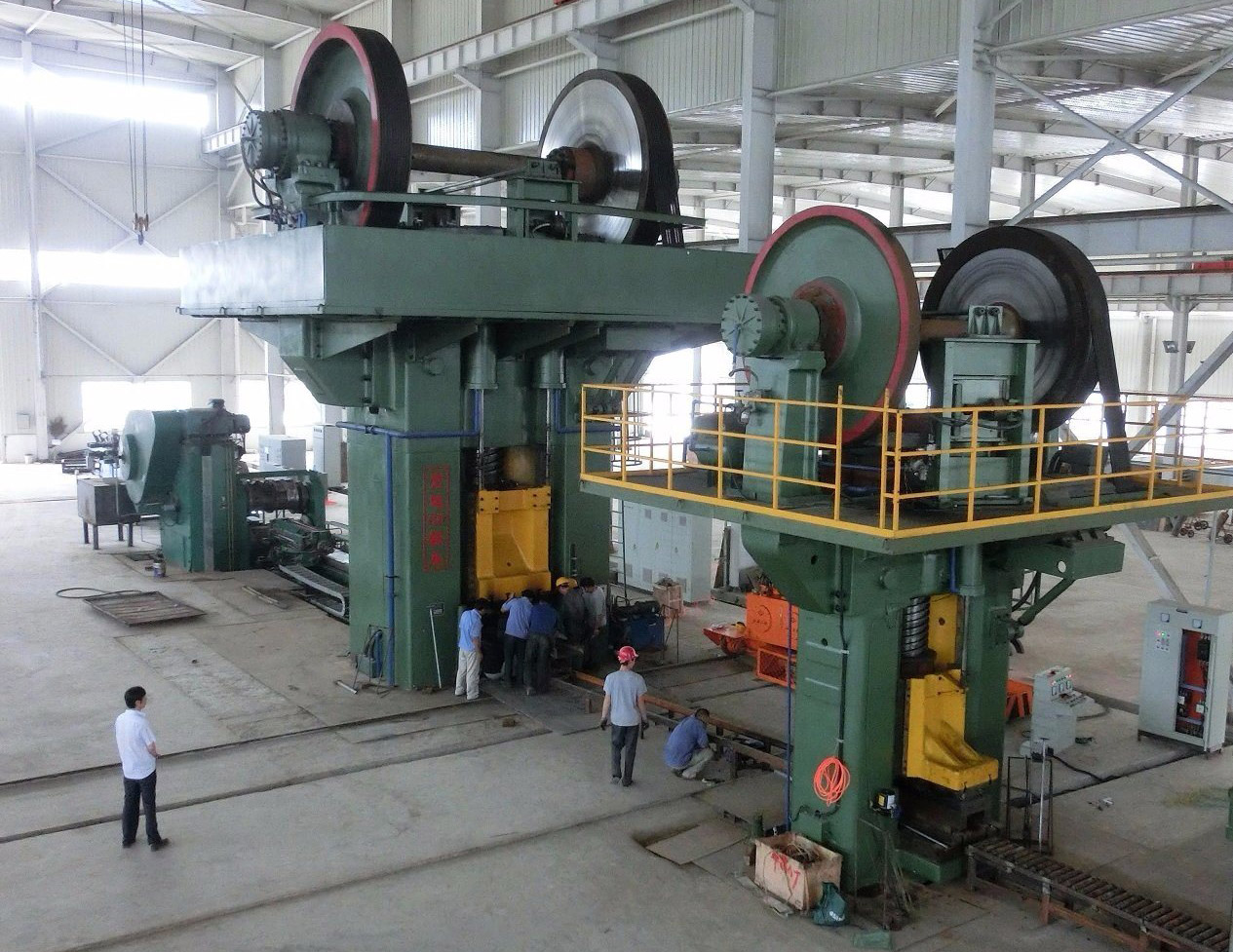 Forging Equipments
Die Forging Hammer: 1Ton, 2Ton, 3Ton, 5Ton, 8Ton, 10Ton, 16Ton
Electric-hydraulic Hammer: 2000KG, 6000KG, 8000KG
Friction Press: 300Ton, 400Ton, 6300Ton, 1000Ton, 1600Ton
Heat Treatment Equipment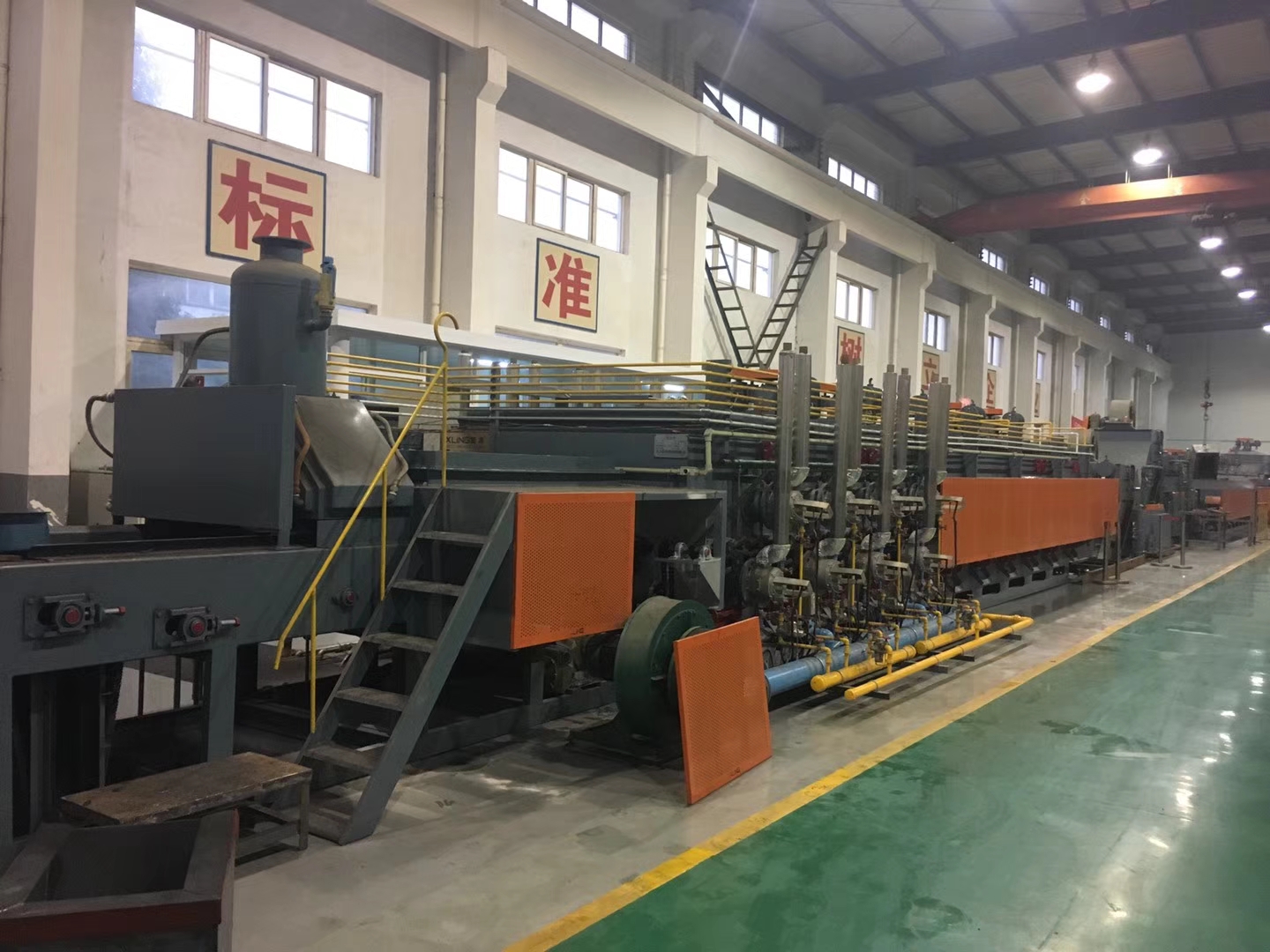 Table Furnace: 3Ton, 5Ton, 10Ton, 60Ton
High Frequency Heating Furnace: 25KW, 35KW, 45KW
Mesh Belt Carburizing Quenching and Tempering Furnace: 60KW, 80KW, 100KW, 180KW
Vacuum Quenching Furnace: Vacuum gas quenching furnace, Vacuum annealing furnace, Vacuum tempering furnace.

Machining Equipment
CNC Machining Center
CNC Turning Center
CNC Drilling Machine
Grinding Machine
Punching Machines: 10Ton, 16Ton, 25Ton, 40Ton, 63Ton
Hydraulic Pressing Machines: 100Ton, 200Ton, 315Ton, 500Ton, 630Ton, 800Ton

Forging Capabilities By Material:Carbon Steel, Alloy Steel, Stainless Steel, Tools Steel, Copper Alloys, Aluminum